Qualer Search
About This
Company
Standards and Calibrations is one of the oldest calibration labs in Illinois. Established by a veteran military professional metrologist, Mr Robert Marach in 1963, who foresaw the need for a commerical calibration lab in chicagoland area. Since then our capabilities have grown as our customers needs have evolved.
Des Plaines, IL, 60016
A2LA : 1988.01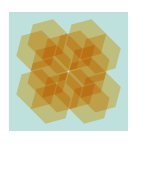 V.J. TECHNOLOGIES, INC. dba Standards and Calibrations
ACCREDITATION(S):
A2LA : 1988.01
Hours : M-F 08:00 – 17:30
Street Address : 1223 Rand Road
City, State, Postal Code : Des Plaines, IL, 60016
Qualer
Qualer is everything you need to manage your entire asset management and service process. Formalize and automate maintenance processes and prove ROI through an ecosystem that brings your vendors, assets, and service records together.