Qualer Search
About This
Company
Supplier Inspection Services, Inc. (SIS, Inc.) is a quality management support services provider that partners with companies worldwide to support their quality initiative to manufacture and deliver high quality products. Assisting manufacturers achieve optimum performance in their pre-production, production and delivery processes, our area of expertise is in visual inspection, dimensional inspection, quality development support, handwork, rework & repair and contract assembly & support services.
Moraine, OH, 45439
A2LA : 1390.01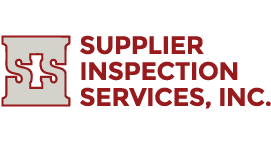 SUPPLIER INSPECTION SERVICES, INC.
ACCREDITATION(S):
A2LA : 1390.01
Hours : M-F 08:00 – 17:30
Street Address : 2941 S. Gettysburg Avenue
City, State, Postal Code : Moraine, OH, 45439
Qualer
Qualer is everything you need to manage your entire asset management and service process. Formalize and automate maintenance processes and prove ROI through an ecosystem that brings your vendors, assets, and service records together.