Qualer Search
About This
Company
Our knowledgeable staff can assist you in selecting the best granite for your product, based in regard to uniformity of surface, accuracy, deflection under load, type of use and price.
Gordonsville, TN, 38563
A2LA : 1679.01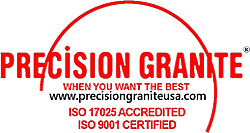 ACCREDITATION(S):
A2LA : 1679.01
Hours : M-F 08:00 – 17:30
Street Address : 17 Jerrell Lane
City, State, Postal Code : Gordonsville, TN, 38563
Qualer
Qualer is everything you need to manage your entire asset management and service process. Formalize and automate maintenance processes and prove ROI through an ecosystem that brings your vendors, assets, and service records together.