Qualer Search
About This
Company
Polymer Testing Instruments Inc. was established in 1996 to provide a high quality alternative for service and calibration of equipment for the Rubber, Energy and Plastics industry. PTI performs ISO/ 17025 Accredited (A2LA Certificate #1504.01) Calibrations and Repairs both at your facility and in our Laboratory. With over 30 years' experience, our Engineers and Technicians pride themselves in supplying the reliable services and products you demand. We stock a large inventory of many of the parts used in Rheometers, Viscometers, Tensile Testers and Durometers to keep you in production
Asheville, NC, 28801
A2LA : 1504.01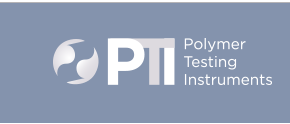 POLYMER TESTING INSTRUMENTS, INC.
ACCREDITATION(S):
A2LA : 1504.01
Hours : M-F 08:00 – 17:30
Street Address : 74 Patton Ave
City, State, Postal Code : Asheville, NC, 28801
Qualer
Qualer is everything you need to manage your entire asset management and service process. Formalize and automate maintenance processes and prove ROI through an ecosystem that brings your vendors, assets, and service records together.