Qualer Search
About This
Company
MCC manufactures and supplies automotive air-conditioning systems including the Mitsubishi Scroll Compressor. MCC is a wholly owned subsidiary of Mitsubishi Heavy Industries, LTD (MHI), Japan, renowned as an industrial leader in integrated technology unique in the world. MCC's products and services proudly feature the very latest technology in collaboration with MHI. As a manufacturer of superior quality products MCC will continue its successful growth in automotive air conditioning systems for applications worldwide in the years to come
Franklin, IN, 46131
PJLA : 3852.01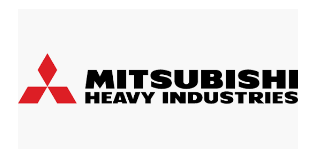 MITSUBISHI HEAVY INDUSTRIES CLIMATE CONTROL INC.
ACCREDITATION(S):
PJLA : 3852.01
Hours : M-F 08:00 – 17:30
Street Address : 1200 North Mitsubishi Parkway
City, State, Postal Code : Franklin, IN, 46131
Qualer
Qualer is everything you need to manage your entire asset management and service process. Formalize and automate maintenance processes and prove ROI through an ecosystem that brings your vendors, assets, and service records together.