Qualer Search
About This
Company
Offering high quality pipette calibration services, we ensure that our customers don't get to suffer from high downtime and expensive shipping costs. Our Pipette Repair and Calibration services take risk out of the equation and only deliver quality services at great prices. Sample dispensation, dilution and result evaluation are critical for the generation of reliable, dependable data. It only takes maladjustment, a slight mechanical or electronic failure or a simple lack of technique for the technician to compromise pipetting accuracy and precision. However, laboratories often overlook the servicing of their pipettes
Plainfield, IN, 46168
PJLA : L16-124-R1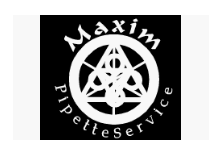 Maxim Pipette Service, Inc.
ACCREDITATION(S):
PJLA : L16-124-R1
Hours : M-F 08:00 – 17:30
Street Address : 4310 Saratoga Parkway Suite 100
City, State, Postal Code : Plainfield, IN, 46168
Qualer
Qualer is everything you need to manage your entire asset management and service process. Formalize and automate maintenance processes and prove ROI through an ecosystem that brings your vendors, assets, and service records together.