Qualer Search
About This
Company
K-Light Laboratories has over 40 years of experience in the Photometric field performing test, repair and calibration of photometers and colorimeters. Our capabilities also include performance testing of a variety of commercial products for the medical and traffic safety industries.
Irwindale, CA, 91706
A2LA : 3415.01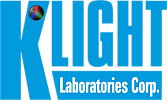 KLIGHT LABORATORIES CORP.
ACCREDITATION(S):
A2LA : 3415.01
Hours : M-F 08:00 – 17:30
Street Address : 15705 Arrow Highway Suite #3
City, State, Postal Code : Irwindale, CA, 91706
Qualer
Qualer is everything you need to manage your entire asset management and service process. Formalize and automate maintenance processes and prove ROI through an ecosystem that brings your vendors, assets, and service records together.