Qualer Search
About This
Company
We specialize in the sale, installation, repair and calibration of all kinds of heavy duty truck scales. Contact us to learn more about our capabilities
Buffalo, NY, 14215
PJLA : L17-88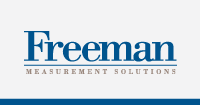 Charles S. Freeman Company, Inc.
ACCREDITATION(S):
PJLA : L17-88
Hours : M-F 08:00 – 17:30
Street Address : 3755 Harlem Road
City, State, Postal Code : Buffalo, NY, 14215
Qualer
Qualer is everything you need to manage your entire asset management and service process. Formalize and automate maintenance processes and prove ROI through an ecosystem that brings your vendors, assets, and service records together.