Qualer Search
About This
Company
Cascade Mechanical Services, is a Refrigeration and Air Conditioning Service Company with 30+ years of Environmental Chamber experience,Specialize in Environmental Chamber installation, startup, service, repair/retrofit,troubleshooting, preventative maintenance. Installation and repair of Chamber controllers and chart recorders.
Etobicoke, Ontario, M9V 5H1
A2LA : 2146.01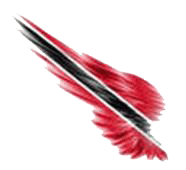 CASCADE MECHANICAL SERVICES
ACCREDITATION(S):
A2LA : 2146.01
Hours : M-F 08:00 – 17:30
Street Address : 86 Guided Court
City, State, Postal Code : Etobicoke, Ontario, M9V 5H1
Qualer
Qualer is everything you need to manage your entire asset management and service process. Formalize and automate maintenance processes and prove ROI through an ecosystem that brings your vendors, assets, and service records together.