Qualer Search
About This
Company
Bravo was founded in September 2003 with a commitment to exceed expectations in customer service in the In-Circuit test field of electronic Manufacturing. Since then, Bravo has been recognized as an industry leader in service and support for GenRad, Teradyne, HP, Agilent, Keysite, DigitalTest and other manual and automated In-Circuit test systems. Each of the Owners, Quality Manager, Quality Engineer, Service Manager and Repair Depot Manager have over 30 years experience in the In-Circuit Test Industry individually. We are also hiring new young talent with fresh ideas and energy into the company
Terre Haute, IN, 47802
ANAB : AC-1300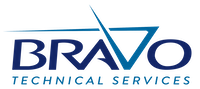 Bravo Technical Services, Inc.
ACCREDITATION(S):
ANAB : AC-1300
Hours : M-F 08:00 – 17:30
Street Address : 130 Johnson Drive
City, State, Postal Code : Terre Haute, IN, 47802
Qualer
Qualer is everything you need to manage your entire asset management and service process. Formalize and automate maintenance processes and prove ROI through an ecosystem that brings your vendors, assets, and service records together.